Célia Nadal Pasqual and Daniele Corsi (eds.). Venice: Ca' Foscari, 2021.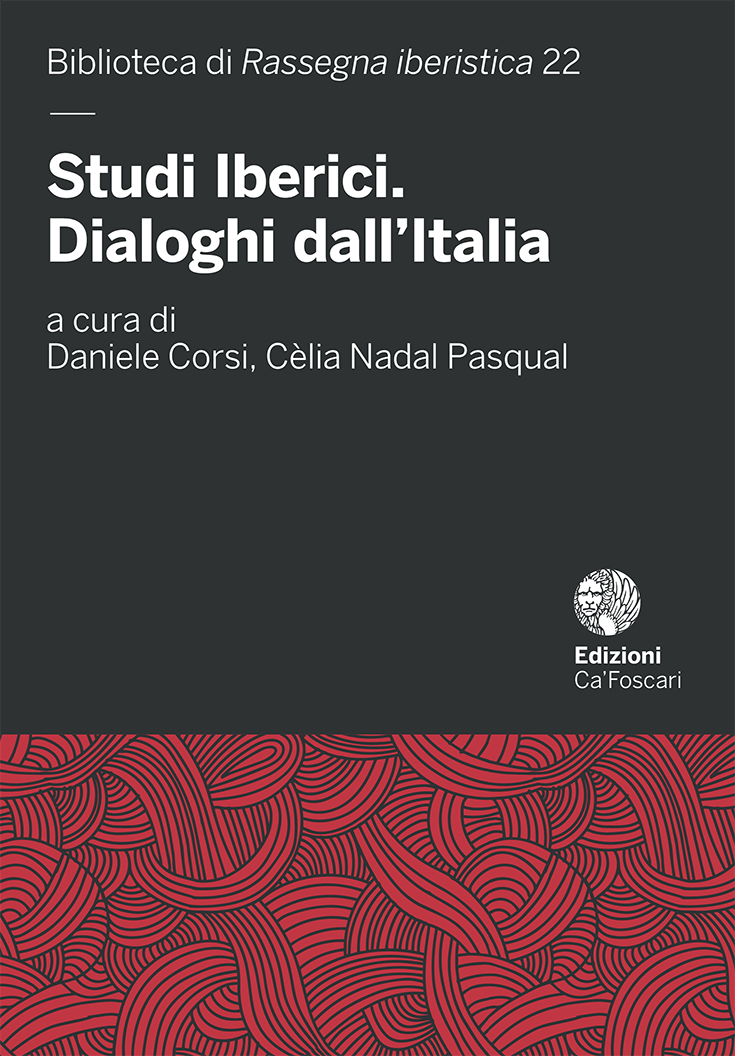 Born with the intention of overcoming the old framework of the nation-state, in recent years Iberian Studies have opened unprecedented perspectives on the different cultures of the Iberian Peninsula, and on their intertwinings and mutual relations. Attentive to the phenomena of immigration and linguistic minorities, to the colonial past and relations with the Latin American world, but also to the theoretical proposals of Comparatism, Polysystem Theory or Translation Studies, Iberian Studies welcomes debates about literature and the arts, but also about the ideology they convey. This volume examines the state of the discipline, with particular attention to the Italian context.
The volume includes chapters by Santiago Pérez Isasi, Simona Škrabec, Esther Gimeno Ugalde, Katiuscia Darici, Enric Bou or Cèlia Nadal Pasqual, among others. It also includes a commented bibliography of Iberian Studies, and their developments in Italy, selected by Cèlia Nadal Pasqual.
This publication is fully available on Open Access, here.